SAFETY TRAINING
We are committed to providing quality training and supplying companies with the best-trained, qualified employees.
FIELD SERVICES
Highly trained confined space/ rescue teams can be deployed with a crew and proper equipment to your site for shutdowns, or for contract/ full /part-time work.
CONSULTING SERVICES
We can provide complete safety audits as well as on-site consulting, management and facilitation of safety talks, presentations, etc. depending on your needs.
SAFETY TRAINING: OUR SPECIALITY
Safety + Rescue Training
We are proud of the safety and rescue training we provide to our many students. We not only have theory training, but an in-house training simulator which allows us to train for real-life situations.
CONFINED SPACE TRAINING
Training is done in our in-house training simulators.
RIGGING/ CRANE
Check out our Rigging Fundamentals, Overhead Crane and 0-8 Ton Crane training.
ONLINE OPTIONS
We have several options available online.
Client Testimonials
Don't take our word for it – here's what our clients say:
Thank you for coming to our Kapuskasing facility to provide Confined Space Rescue and Fall Protection to our staff. Your professionalism in these two subjects is second to none and we would recommend your services to any general contractor as well as Capital Power Facilities in the province.
Ian Kowalski
Capital One
The NATT Fall Arrest Program was very informative and your trainers had sound knowledge of the theory and principals of the program. The content of the program, the delivery of the program and the information gained is second to none that I have attended in recent years.
Michael A. Murphy
B & D Manufacturing




"It was a great experience. Training was intense but I learned a lot. How to work safe under pressure."


Martian Rivard
training student
Our Team
We are proud of our amazing team.
Mark Arnold
General Manager
(705) 682-3362 ext 110
Cell: (705) 561-4644
John Roberts
Corporate Safety Manager
(705) 682-3362 ext 104 Cell: (705) 562-1314
Sarah Samson
Sales Centre Manager
(705) 682-3362 ext 119
Ashley Smith
Operations Manager Recruting/ Scheduling
(705) 682-3362 ext 105
Cell: (705) 507-3225
Janelle Demers
Training Coordinator
(705) 682-3362 ext 117
Cell: (705) 618-2982
Kenley Montgomery
Business Development & Project Manager
(705) 682-3362 ext 208
Cell: (705) 561-3104
Lisa Richer
Office Manager
(705) 682-3362 ext 900
Cell: (705) 280-5560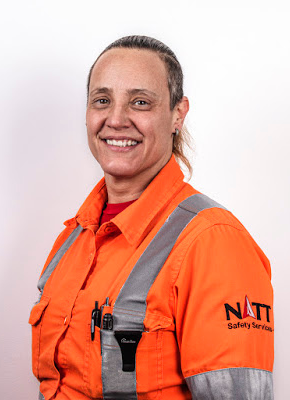 Sue Pelletier
Field Supervisor
(705) 682-3362
Cell: (705)-840-3494
Latest News
Read more about NATT Safety Services, company updates, and more information about safety training, rescue training, and more.
Contact us
If you have a question about our safety training, or our industrial services, please contact us. We will be in contact within 24-48 hours.
Save
Save