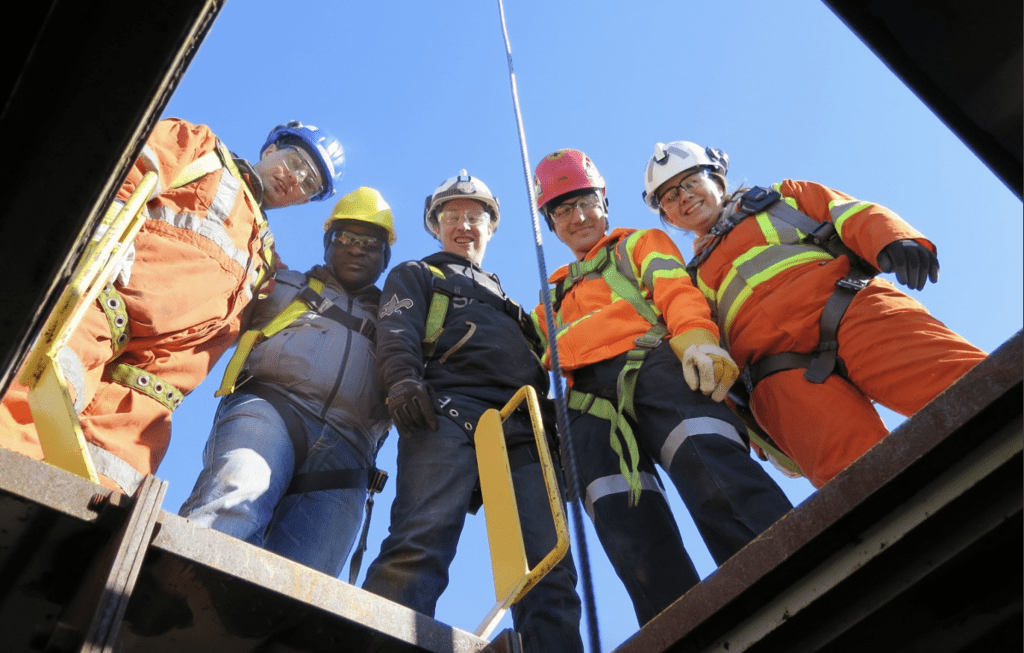 AT NATT SAFETY SERVICES
we are committed to adding value to your company while keeping safety as our number one priority
We aim to create and maintain a safe environment for all of our employees, customers and contractors. Our goal is to be the leader in safety training, education and safety services by employing and training the most capable people in the field.
View our Safety Training available.
Kevin Pattison, President/ CEO
1.866.244.3334 Ext. 100
Cell: 705-626-7527
Mark Arnold, Vice President
1.866.244.3334 Ext. 110
Cell: 705-561-4644
John Roberts, Corporate Safety Manager
1.866.244.3334 Ext. 104
Cell: (705) 562-1314
Ashley Smith, Operations Manager Recruiting & Scheduling
1.866.244.3334 Ext. 105
Cell: (705) 507-3225
Kenley Lampman, Business Development & Project Manager
1.866.244.3334 Ext. 208
Cell: (705) 561-3104
Brent Wisniewski, Corporate Account Manager
1.866.244.3334 Ext. 120
Cell: 705-562-0613
Sarah Samson, Indigenous Relations Manager
1.866.244.3334 Ext. 119
Cell: 705-618-2983
Sue Pelletier, Field Supervisor
1.866.244.3334
Cell: (705)-840-3494
Lisa Richer, Office Manager- Espanola
1.866.244.3334 Ext. 900
Cell: (705) 280-5560
"I really have enjoyed the training. I have picked up numerous skills that I hope I never use but I will be prepared if I do need them. Also, the team has pulled together over the 3 days of training and are working together very well."
Joseph McCallum
"I really enjoyed the training. I learned a lot of lifting techniques, wearing SCBA. I'm also interested in other training offered by this facility, such as first responder and higher level of rescue."
Danny Gosselin
The material covered and more importantly, how it was explained, was very helpful.
We both left the course feeling that we had a better grasp on the new legislation and how it pertained to our operation.
Thank You."
Luciano, Consolidated Industrial Products
"Great course! Looking forward to more. Thank you!!"​
Michael Davis
Safety Shares and Company News
When working in confined spaces, there is important information to...
Read More