Ground Control Workshop
A practical work shop which examines and works with the principles of rock stability in underground mines. Rock conditions, including structure and stress will be examined. The use of rock supports will include all commonly used bolts, screen, shotcrete and spray liners. The examination of rock conditions will also include the use of typical rock mass classification methods.

This program is not about using computer applications or design programs but rather a practical examination of the principles that affect the mine stability.

Underground miners, supervisors, health and safety representatives will benefit from this training. Technical specialists may also benefit from a review of rock stability principles when using computer design programs and applications.

Workshop participants will return to the mine with a refreshed understanding of ground control; the identification of hazards; best practices when implementing support systems and an improved awareness to trouble shoot opening stability.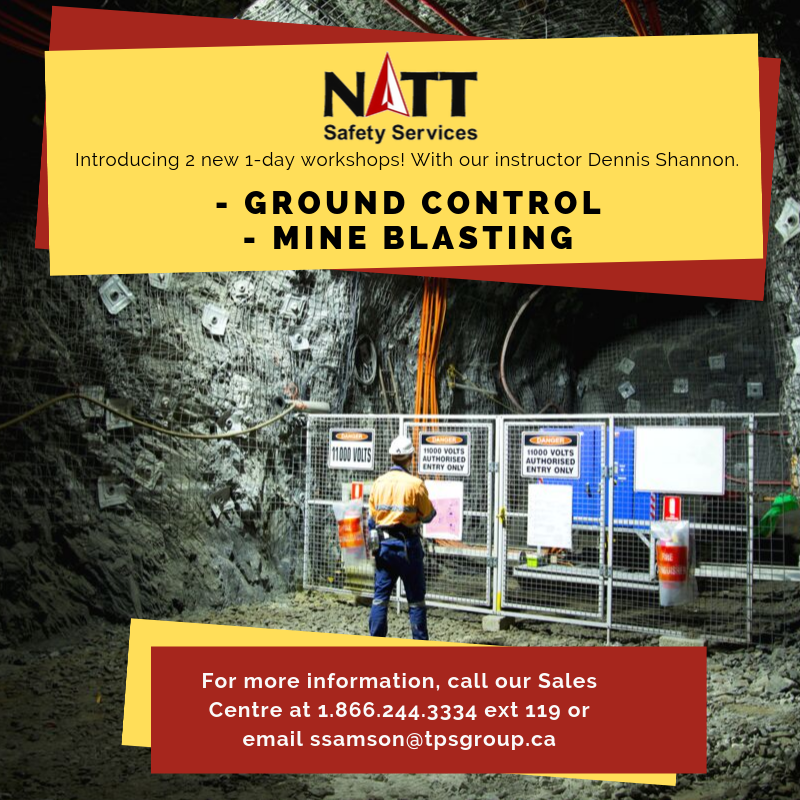 Mine Blasting Workshop
The mine blasting workshop is a practical workshop which examines and works with explosive principles as applied to both production and development mining. The program will examine the release of blast energy into the rock to generate the desired rock fragmentation, taking into account the variables with explosives, drill patterns, loading methods and rock conditions.

This work shop will concentrate on blasting fundamentals which will support both practical and technical personnel alike to increase mine blasting efficiencies at the mines in which they work.

This program is not about using computer applications or design programs but rather a practical examination of the principles that affect the performance of a blast. Issues about drilling, hole size, patterns, sequencing and explosive selection will be discussed with respect to theory, best practices and trouble shooting. Various methods for blast control for both development and production will also be examined in detail again taking into account rock conditions including the affects of rock stress.

Miners who are doing the hands-on drilling and loading work, supervisors who direct blasting activities and technical people involved in blast design will benefit from this workshop.

The more exposure a person has had to blasting issues and problems the better. Some working knowledge of mine plans and sections would be helpful. This is a practical program for practical mining people with an interest in improving mine blasting performance. Anyone taking this program will return to the mine with improved blasting knowledge to implement blasting practices and trouble shooting skills. The course is aimed at underground mining but surface blasters will also find many useful applications which apply to their surface rock conditions and requirements.
Interested?
Sign up for our next training session.
If you require your Ground Control or Mine Blasting training, contact us today to register for the next course.
GET STARTED TODAY
Save
Save
Save
Save
Save
Save
Save
Save
Save
Save